The Introduction of Galvanized Steel Strapping
Author:admin Date:2022-09-15
Galvanized steel strapping is available in a variety of sizes, including 5/8-inches and 1-1/4-inches. Its normal break load rating is between 1,800 and 5,500 pounds. It is also available in 100-foot rolls and meets NFPA standards. This article will discuss its features, benefits, common uses, and cost.
Features
Galvanized steel strapping is a versatile and cost-effective choice for bundling, packing, and banding. It offers a high tensile strength, as well as a resistance to rust and corrosion. This type of steel strapping can withstand bending during transit without breaking. It is available in a variety of widths, and is available in a single-wrapped band configuration for general use.
Galvanized steel strapping is typically coated with a zinc enriched wax finish, which offers exceptional rust resistance and improved tension transmission. Some galvanized steel strapping products are available with specialty features such as printed material and hot applications.
Benefits
There are several benefits of using galvanized steel strapping for securing heavy loads. It offers durability and excellent performance in a variety of harsh environments. It is available in different diameters, widths, and grades and has many uses. It can be used to secure small, fragile items or heavy loads in trucks, shipping containers, or railway boxcars.
It is cheaper than other materials. While steel is an expensive material, it will offer the highest level of service for a specific product. It is also more durable and can withstand corrosive elements and moisture. However, steel is not suitable for all types of loads. Other options for strapping include polyester and polypropylene.
Common uses
Galvanized steel strapping is a common type of construction strapping that comes in a variety of widths and gauges. It has a high break strength and UV-resistance, making it the ideal material for a variety of fastening, supporting and banding applications. This type of steel strapping has one of the highest tensile strengths of any steel strapping available.
product name:
Galvanized packing metal steel tape Machine packing tape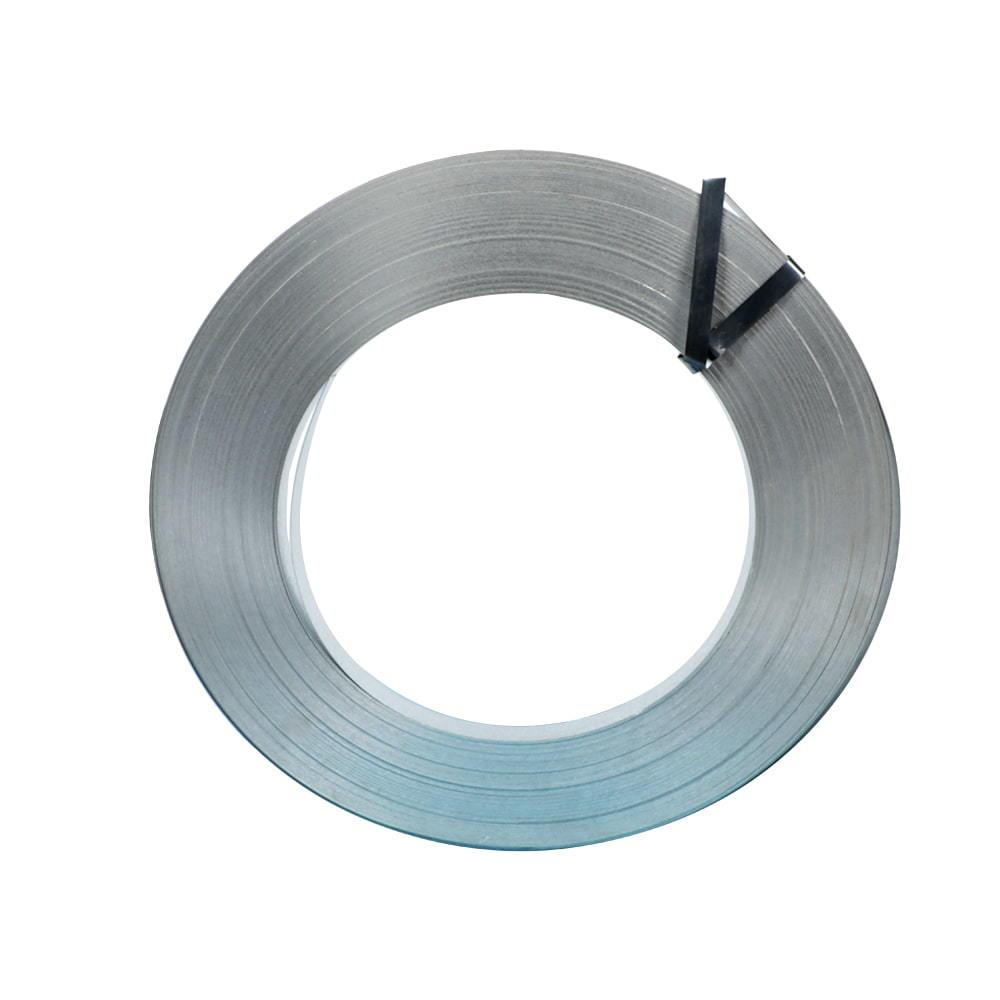 Product description:
Advantage:
● Strong corrosion resistance
● Beautiful
● Durable
● High tensile strength
Application:
● It is suitable for paper industry, aluminum industry, steel industry, stone wood, wooden box packaging, chemical fiber cotton spinning, chemical industry, metal products industry.