What Is a Strapping Seal?
Author:admin Date:2022-11-10
A strapping seal is a metal band that is used to secure strapping. There are many different types, each of which is designed for a specific application. Some seals are thread-on, meaning that they must be pre-threaded over the strapping ends before tensioning is complete. Once tensioning is complete, the threads are then closed to seal the ends. Thread-on seals are commonly used with larger strap sizes and bales.
There are several types of strapping seals available. Some types are made of plastic, and others are made of metal. All three can provide a variety of benefits. For example, a plastic strapping seal will provide good pliability, and a metal strapping seal will provide excellent strength. Metal strapping seals come in two basic types: crimp and notch joints. These seals are designed to provide a strong frictional force between the strap and the packaging material.
A steel strapping seal comes in various lengths and widths. They can range from 3/8 inches to 2 inches in width. They are also available in closed and open styles. Whether you're looking for an open or closed seal, steel strapping seals are ideal for securing heavier shipments.
Styles
Strapping seals are used to secure packages to prevent them from shifting or coming off during shipping. They are available in different styles and sizes, and are often made of steel or plastic. Depending on the application, they can be open or closed. Steel and polypropylene strapping seals are used for securing heavy packages.
There are many types of metal strapping seals, each designed for specific applications. Selecting the right type of metal strapping seal will allow the load to be secured with the highest holding strength. The wrong type of seal can weaken the joint and limit the strength of the load, and it can make it prone to breakage. The correct metal seal will ensure that the load can withstand a variety of movements and impacts.
Steel strapping seals come in open, closed, and pusher styles. Some seals have threads on them, while others have overlapping flanges. Whether you need a seal for steel or poly strapping, you can find the right one for your needs by contacting a strapping seal distributor.
There are many types of strapping seals available, each suited for a particular application. The thread-on variety is used for larger strap sizes and is pre-threaded onto the ends of the strapping. Once the strapping has been tensioned, the seal is closed and secured. These seals are typically used on bales and bundles.
Manufacturers
Manufacturers of strapping seals often offer different sizes and styles to fit different needs. Typically, you can find them in closed, open, or pusher styles. In addition, you can order them in quantities ranging from 1,000 to 2,500 per case. They are also available in sizes ranging from 3/8 in. to 1-1/4 in.
product name:
Packing opening iron buckle Steel strap seal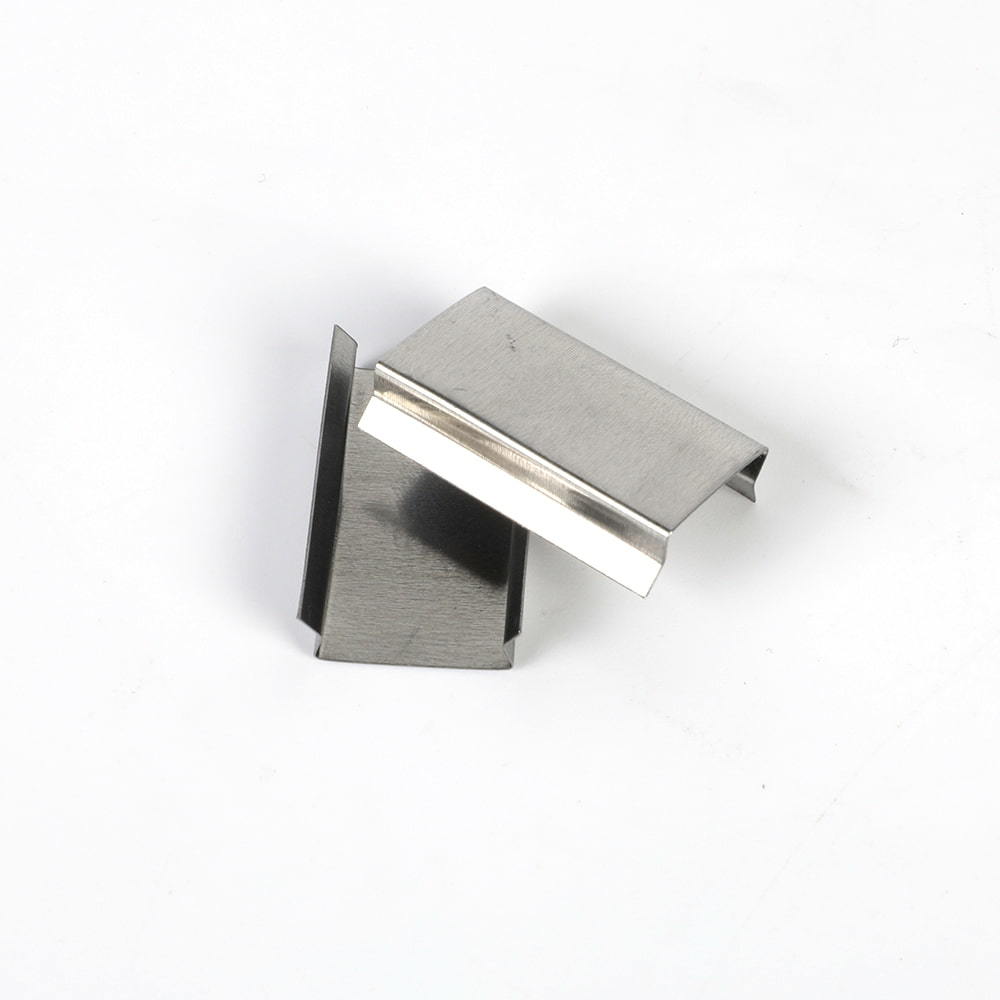 Product description:
Advantage:
● Not easy to rust
● Easy to operate
Application:
● For 16/19 width steel strapping seals.