Types of Bubble Wrap
Author:admin Date:2022-10-27
Bubble wrap is a transparent plastic material used to pack fragile items. The hemispheres of the material contain air that provides cushioning to items. There are two types of bubble wrap: LDPE and high-grade bubble wrap. Both types are recyclable. When choosing a bubble wrap, it is important to consider its quality, so read product descriptions carefully.
LDPE bubble wrap is a versatile material that can be used in many different ways. It can be used to make bags, decorations, and clothing. The material is even gas-permeable, making it ideal for use in experiments. Additionally, the material can be used as an electrode for electrochemical cells.
When it comes to recycling plastics, it is important to know the difference between recycling plastic films and plastic bottles. The former are biodegradable, while the latter is not. In addition to being non-biodegradable, these plastic films can clog plastic recycling machines and damage equipment. In addition, they are often sent to landfills, which is not good for the environment. However, these types of plastic film are still recyclable, and should be placed in designated drop-off containers for their recycling.
LDPE bubble wrap is made from low-density polyethylene. Its multilayer structure traps air inside the film and forms a hemispherical bubble outer layer. It protects fragile goods, offers cushioning, and absorbs shocks. Because it is inexpensive and lightweight, bubble wrap is an excellent choice for a wide range of packaging purposes. It also helps to keep products from moving during shipping.
Paper bubble wrap is a useful packaging material for moving and packing fragile items. Its air-filled bubbles provide 100% protection from impact during transport and can be wrapped around any shape. The bubbles won't damage the items when placed on sharp edges and are biodegradable. However, it should be kept away from sensitive surfaces.
As a new development in packaging, paper bubble wrap is an eco-friendly alternative to plastic. It helps manufacturers protect their delicate products and meet government regulations. Leading manufacturers are developing and researching new packaging solutions using paper bubble wrap. With India's e-commerce market growing at a CAGR of over 20% by 2022, the paper bubble wrap industry is expected to grow at a brisk pace.
Paper bubble wraps are environmentally friendly, flexible and cost-effective. It is also a great way to protect delicate and expensive items. These wraps are also good for lining empty boxes. Their deep indentations allow them to wrap around items tight and safely. Additionally, they don't take up much space.
Recyclable bubble wrap is a great way to help the environment while sending packages. It's lightweight and doesn't have to be disposed of with other plastic waste. Many companies and retail stores have recycling centers for this type of packaging. You can also donate it to friends and family members who are moving. You can also post ads for it on freecycle, Craigslist, or local Facebook groups.
While recycling bubble wrap is an added step, you can easily add it to your recycling routine. You will just have to make sure that you know how to go about it. You may not realize that it is possible to recycle bubble wrap, but it is worth a try! The first step is to find a local recycling center.
product name:  
0.2inch diameter Air Bubble Bag Plastic PE Foam Air Bubble Film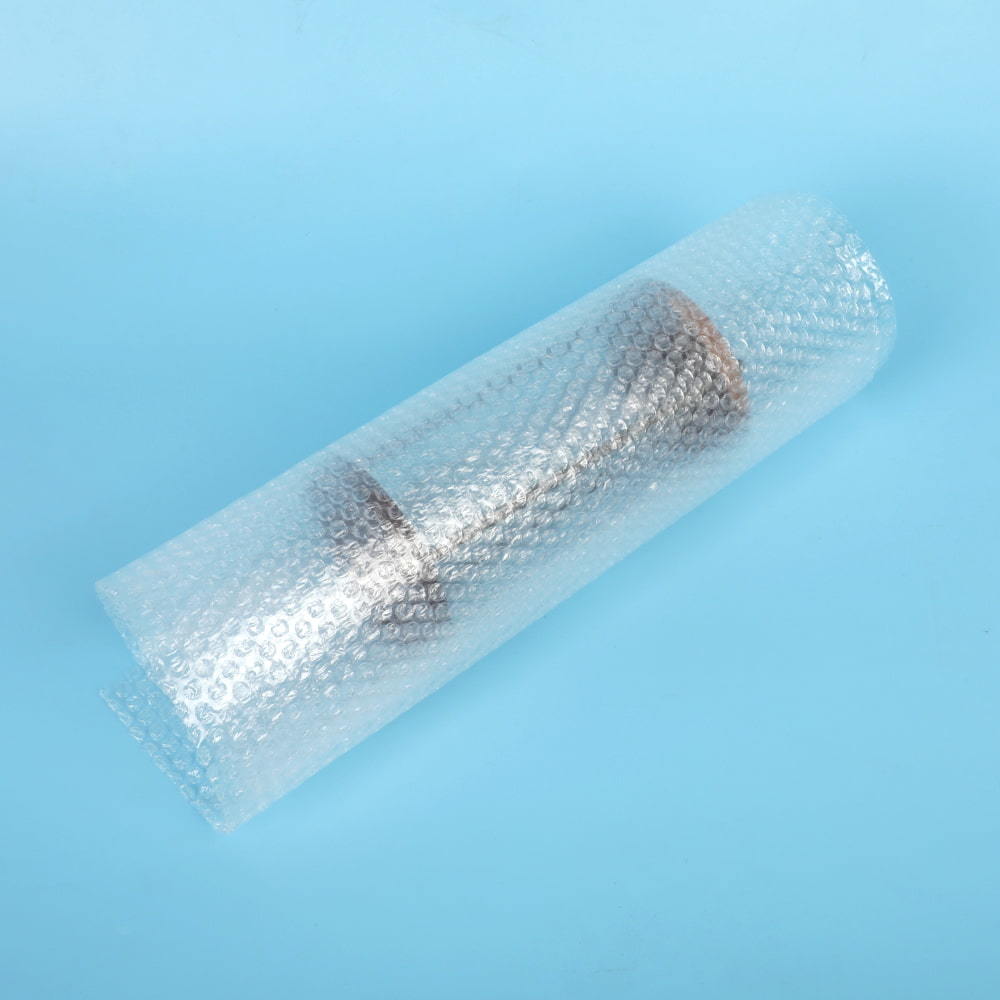 Product description:
Advantage:
● Applied for strong
● Light
● Biodegradatio
● Anti-wear
Application:
● Electronic devices. Shock-resistant packaging for instruments and meters, porcelain, handicrafts, furniture, home appliances, glass products and precision instruments.