Advantages of Using an Air Bubble Film Roll
Author:admin Date:2022-08-25
When you're packaging fragile goods, air bubble film is a great way to ensure the contents are protected. This film roll is a combination of two layers of clear plastic. The first layer is wound around a drum that has holes punched in it. The film web is pulled into the holes by suction, and the second layer is then laminated over the first. The end result is a high-quality bubble film roll.
Air cushion bubble wrap
The air cushion bubble wrap roll is an effective way to protect fragile products. It can be rolled, twisted, or folded into shape to fit the product's unique contours. This air cushion wrap can be used for shipping and storing a wide variety of items, including electronic products, household goods, and personal care items. Air cushion wrap roll is available in various sizes to fit the product's exact shape. Its co-extruded barrier is 100 times more resistant to air passage than polyethylene.
Air cushion bubble wrap rolls are available in a variety of sizes, making them a great space-saving solution. Since these rolls are pliable, they only need inflation when needed. Unlike traditional foam materials and newspapers, air cushion wrap offers the perfect shockproof effect. This air cushion wrap is made of HDPE or LDPE plastic and is non-toxic and environmentally friendly. It is also easy to use and doesn't produce debris like other types of cushioning materials.
Inflatable bubble wrap
Inflatable bubble wrap, or IB for short, is a cellular, air-cellular solution that can be inflated on-demand. The system is easy to use and allows users to inflate the protection as needed, reducing storage space and freight costs. The IB provides enhanced protection against impacts and shocks, reducing the risk of damage from collisions. It also reduces the carbon footprint. Its flexible air-cellular design means that it can be shipped flat and easily stored.
The patented IB technology dramatically reduces the amount of packaging material used and its carbon footprint. It also reduces the number of trucks required for shipping by nearly 97 percent. In contrast, one truck load of conventional bubble cushioning needs 36 trucks, requiring 72 man hours. This means that IB systems save a lot of space. In addition to reducing freight costs, they improve packing speed by up to 20%. Inflatable bubble wrap also offers superior surface protection and provides 30% more cushioning than standard bubble.
Antistatic bubble wrap
Antistatic bubble wrap film rolls are designed to help protect fragile products from damaging static electricity during shipping. They are often made from polyethylene and are ideal for packing and protecting sensitive electronic components. The various treatments on the film help prevent static charges from building up on the surface of the film. This type of packaging film is available in 48" width rolls and can be cut to size to meet specific needs. Read on to learn about the various antistatic features of antistatic bubble wrap film rolls.
A special additive in antistatic bubble wrap protects electrical and electronic products from the effects of static electricity. These films also dissipate the surface charge from the wrapped contents. To ensure the safety of your goods, opt for a high quality film made of high-quality materials. Its superior air retention capability guarantees long-term cushion protection. For bulkier items, you can choose a heavy-duty antistatic bubble wrap film roll.


Product Name:0.2inch diameter Air Bubble Bag Plastic PE Foam Air Bubble Film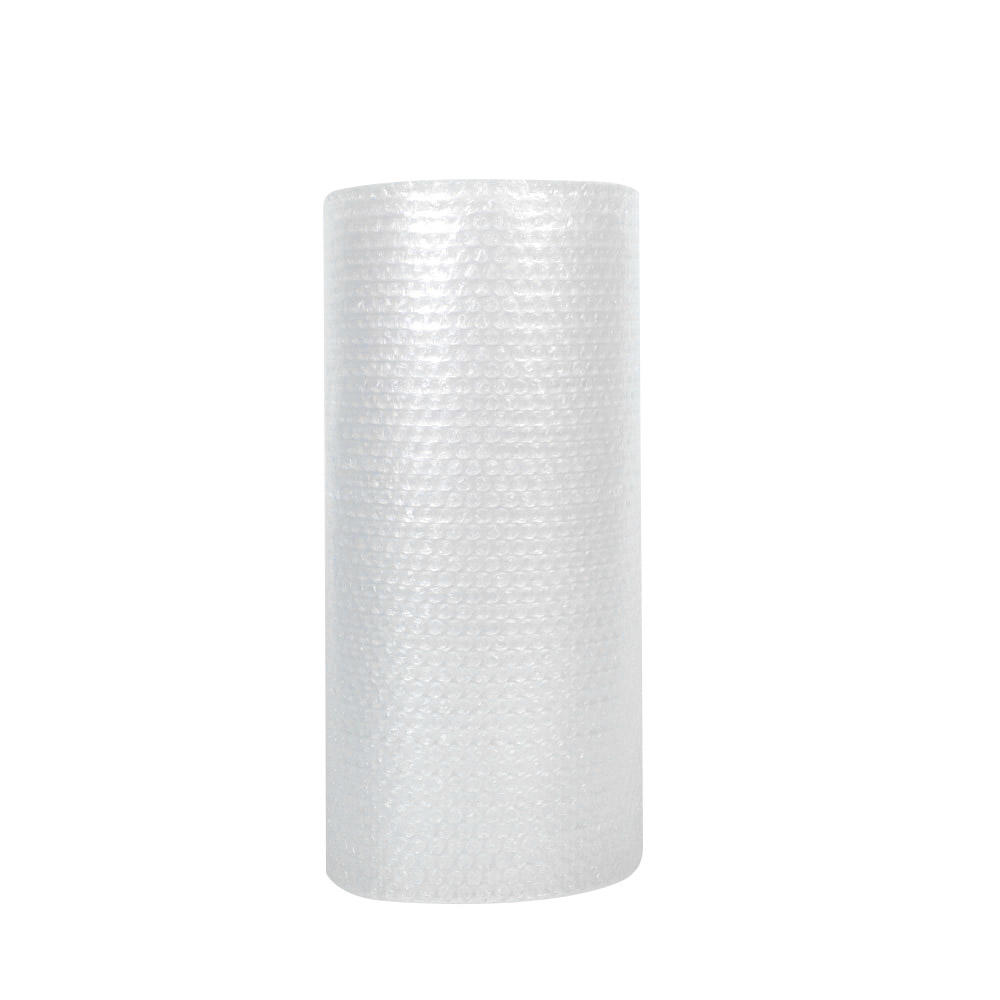 Product description:

Advantage:
● Applied for strong
● Light
● Biodegradation
● Anti-wear
Application:
● Electronic devices. Shock-resistant packaging for instruments and meters, porcelain, handicrafts, furniture, home appliances, glass products and precision instruments.
For more details, please visit it 0.2inch diameter Air Bubble Bag Plastic PE Foam Air Bubble Film 
Welcome to mail: [email protected] or call +86-182 57569005